Thomsen Transport A/S was founded in Kolding on the 4th of January,1984 by Povl Thomsen and Frede Sørensen. The subsidiary Thomsen Transport GmbH was founded on the 6th of July 2004.
Our primary goal is to carry out all of the transport tasks our customers have, through this our regular customers can spend their energy on their own goals and we do what we are best at, namely offering the best possible service in the transport and forwarding fields.
Should there be a task that we do not feel we can solve in a satisfactory manner, we are naturally able to assist in providing a referral to one of our colleagues who we have a good co-operative relationship with.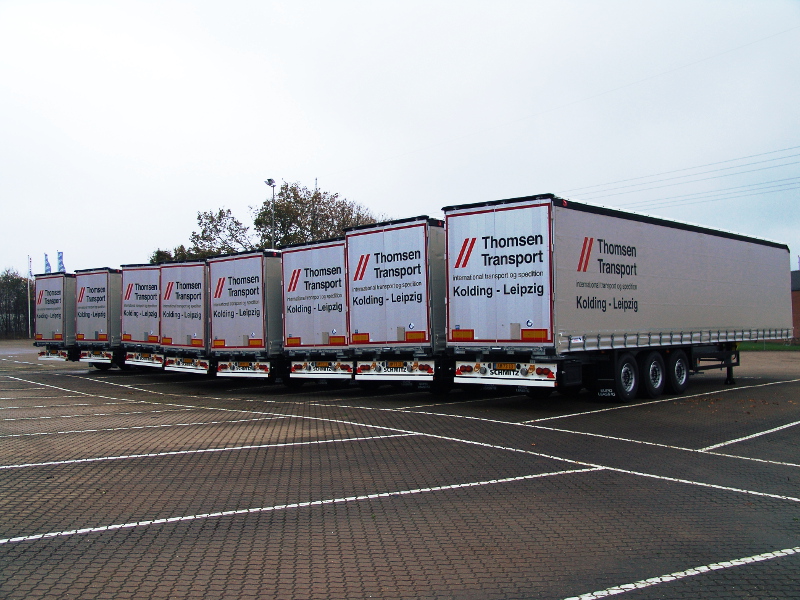 Thomsen Transport A/S has an address in Kolding harbour, which is why we are a central focal point for reloading, no matter whether it is via truck, ship or railway.